MYSTIFIED SUMMER YOUTH
Mohonk, New York
August 2017
By Ross Belfer
Mystified summer youth. The subtle drops of water from the reflective bathtub faucet echoed waves of calm beyond imaginable. It was a gruesome August -- one that become accustom to late nights in the office instead of the barrage of European island vacations plaguing every social media feed. Turning a blind eye to the stresses of the norm, I instead turned to myself, inwardly, reflecting upon the precious moments absorbed up in Mohonk.
A quick 90-minute (+) dash from NYC can gift unexpected results. Driving through the quazi-bohemian town of New Paltz, up a wooded road will eventually lead to the long passageway entrance to Mohonk.
The property itself is a slice of American history, which as a Yankee in these times, I can proudly say touched some soft spots. The grounds and "Mountain House" (now a country-chic resort with a world-class spa) with once the meeting place of naturalists, pacifists, presidents and those in support of the righteous beauty of the surrounding nature.
The hotel experience, however, brings you back to a sort of dream reality where creaky floor boards and oversized freestanding baths are all the charm you need.
A good night's sleep is easy to come by.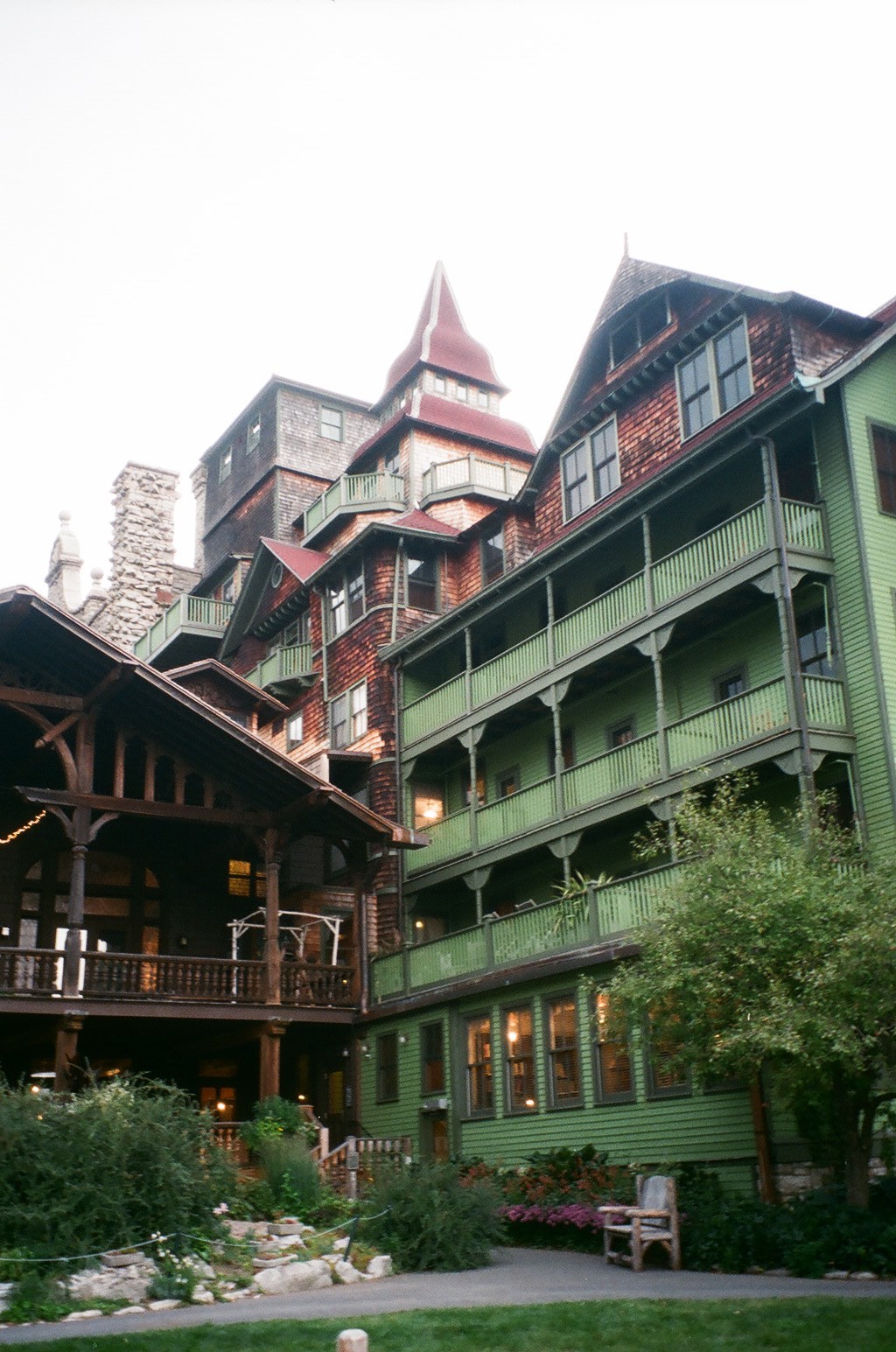 A stroll thru the flower garden.
I'm more of a salt water person, but a dip or paddle around the lake can be unassumingly pleasant.
Warm oak interiors dress the rooms, dining hall, and pretty much everywhere else.
Inhaling phytoncide, a gift from the forest.